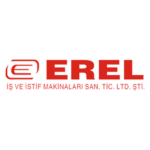 Erel İş ve İstif Makinaları San Tic Ltd Şti
Turkey
Become part of our partner network
We at Griptech GmbH are proud to have developed long lasting partnerships in the field of weighing technology. This allows us to reach even more customers with our high quality weighing products and solutions.
The partnership is a proof of our commitment to provide our customers with the best weighing solutions.
We remain on the lookout for new partners interested in working with us to expand our offering of innovative solutions and provide even better service and support to our customers.
If you are interested in a partnership with us and would like to become part of our successful network, our contact person Michael Anderheiden is available to you at any time. He will be happy to provide you with all necessary information and guide you through the application process. Contact us today to learn more about the benefits of a partnership with Griptech GmbH!